Commercial Fence Products for Wilmington, NC & the Surrounding Area
When it comes to protecting your property and investments, proper fencing is key. The commercial fencing options offered by Davis Fence can be the step you need in protecting and dressing up your property. When you own a business, image is everything. Fencing can help hide unsightly spaces or protect and enhance your property's exterior. Offering privacy, solitude, and security, fencing is an ideal solution for a variety of businesses throughout the Wilmington, NC area. We will work with you to choose a type of fencing that works best for your wants and needs, from chain link to vinyl fencing. Our installation services are customized to surround your property in the best way possible.
Put the professionals at Davis Fence to work for you today! Please contact us to schedule a free estimate. We offer both installation of new commercial fencing and repair options for your existing fence!
COMMERCIAL FENCE PRODUCTS:
Vinyl Fencing
Commercial grade vinyl fencing is typically thicker than vinyl used for residential applications. It also includes spines and ribbing that run the length of the rails, adding more strength. When you choose vinyl for your commercial fencing project, you're choosing a product that can stand the test of time and will maintain your curb appeal for years to come. Reach out to our team today to learn more about the benefits of vinyl fencing.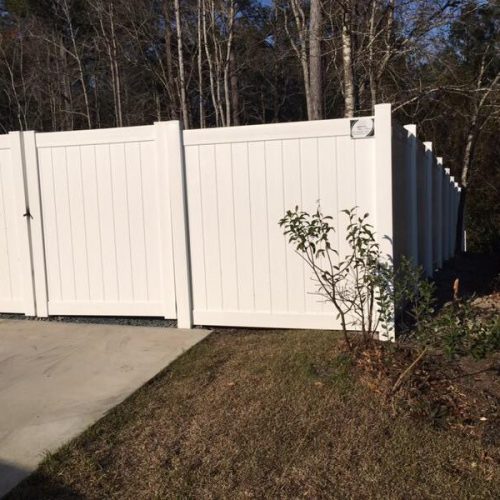 Ornamental Fencing
Ornamental fencing has the ability to increase your curb appeal and property value. Whether you own a restaurant or event venue, ornamental fencing can make your property more attractive to customers, while keeping your business site safe and secure. Ornamental fencing can be constructed as simple or as ornate as you wish, able to compliment a variety of companies and business styles.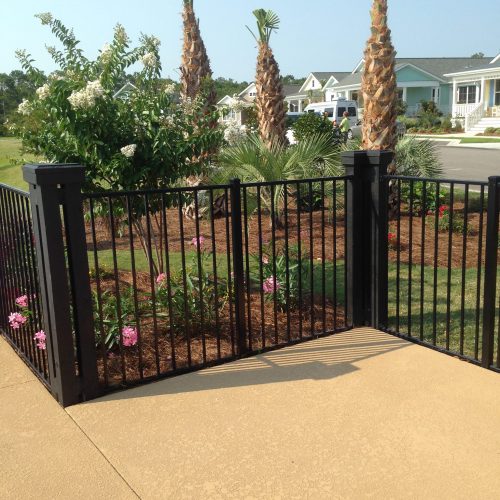 Chain Link Fencing
Chain link fencing is the perfect balance between looks and functionality. A simple design, chain link fencing is widely known for its reliability. A very cost effective option, chain link fencing is built to last and can withstand tremendous stress. Little to no maintenance is necessary to keep your property and investments secure.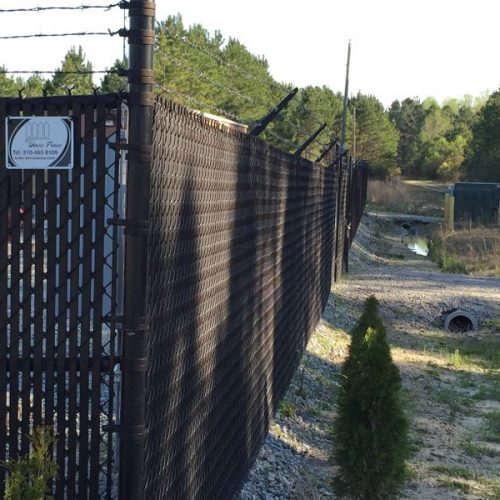 Wood Fencing
For many commercial businesses, there is a need for privacy and security so passers-by cannot see what is stored on your property. In that case, a wooden fence is the perfect option! Generally standing 8 feet tall, wooden fencing can conceal the investments on your property or the unsightly spaces that may damage your curb appeal.